On Monday's Real Talk, I talked about starting an openly biased news column. Today I carry out that threat, I mean, promise. This is a highly experimental concept and the format is subject to change, but for this first issue of the Desdenada Gazette I'll give my stained glass perspective on three stories that caught my eye today. They were selected fairly randomly, but happen to be connected by a sort of theme: rockets and aircraft. Yay, destiny!
North Korea Frees Americans, Trump Takes Credit
What better way to christen my new column than to jump right into some of the most controversial and delicate politics of the day? Joking aside, the point of this experiment is to give unfiltered, gleefully biased takes, so I warn you: if you strongly like OR strongly dislike Trump my takes are going to wind you up.
First off, I'm glad these men are free and get to go home. That's a good thing that happened. Full stop. New thought.
I've been fascinated by Trump's relationship with the North Korea situation since the beginning, and it's only gotten more interesting. This is mostly because most of the people I know and most of the communities I'm involved with swing pretty liberal (it's not my fault, I went to university in Vancouver). Watching their reactions to each twist and turn has been a crash course in cognitive dissonance.
This story is a small step in what will surely be among one of the most historic events in my lifetime: the end of the Korean War. Under other circumstances, I imagine this would be THE story, but I feel like I'm seeing more coverage of how much credit Trump should get. Partisanship is nothing new, but in the age of social media it's at least louder, if not actually stronger.
I think the infamous "Rocket Man" phase of this narrative encapsulates it well. Many people I knew were experiencing various levels of gleeful, vindictive terror. To some extent, they believed Trump's tactics might result in a nuclear holocaust and the agonizing death of themselves and their loved ones. The only idea more horrifying was that Trump might actually know what he was doing. That a reality TV star might be able to use twitter threats to solve a situation none of the great leaders of our time have been able to solve. Whether consciously or not, they had to cling to the belief that death was inevitable, because the only hope lay in Trump's success.
Now Trump is succeeding. Let me clarify: I'm not claiming that Trump actually solved the North Korean situation. Personally, I think Kim Jong-Un's sudden change of heart comes down to the fact that a hydrogen bomb accidentally went off in his nuclear processing plant, annihilating his only leverage. The point is, Trump said he was going to bring Kim to the table, he stuck to his guns when people questioned his topics, and Kim came to the table. It may not be fair, but the default assumption now is that Trump solved the problem, and the burden of proof is on those who want to show that he didn't. Not to say it cam't be done, but it's an uphill battle.
Is that the battle liberals should be fighting right now? Does it feel unfair to give Trump a Nobel Prize? Sure (although when you study the history of the prize and realize its creation was part of a Machiavellian move by a country that wanted to gain political and cultural relevance, it does lose some of its weight). Is that more important than the fact we might be able to get help to the oppressed and starving population of North Korea? I don't think so.
Take it from someone who grew up with three siblings: sometimes the best approach is to let people take credit for everything and just move on.
Mexico Attempts to Build Awesome Airport, Future President Intervenes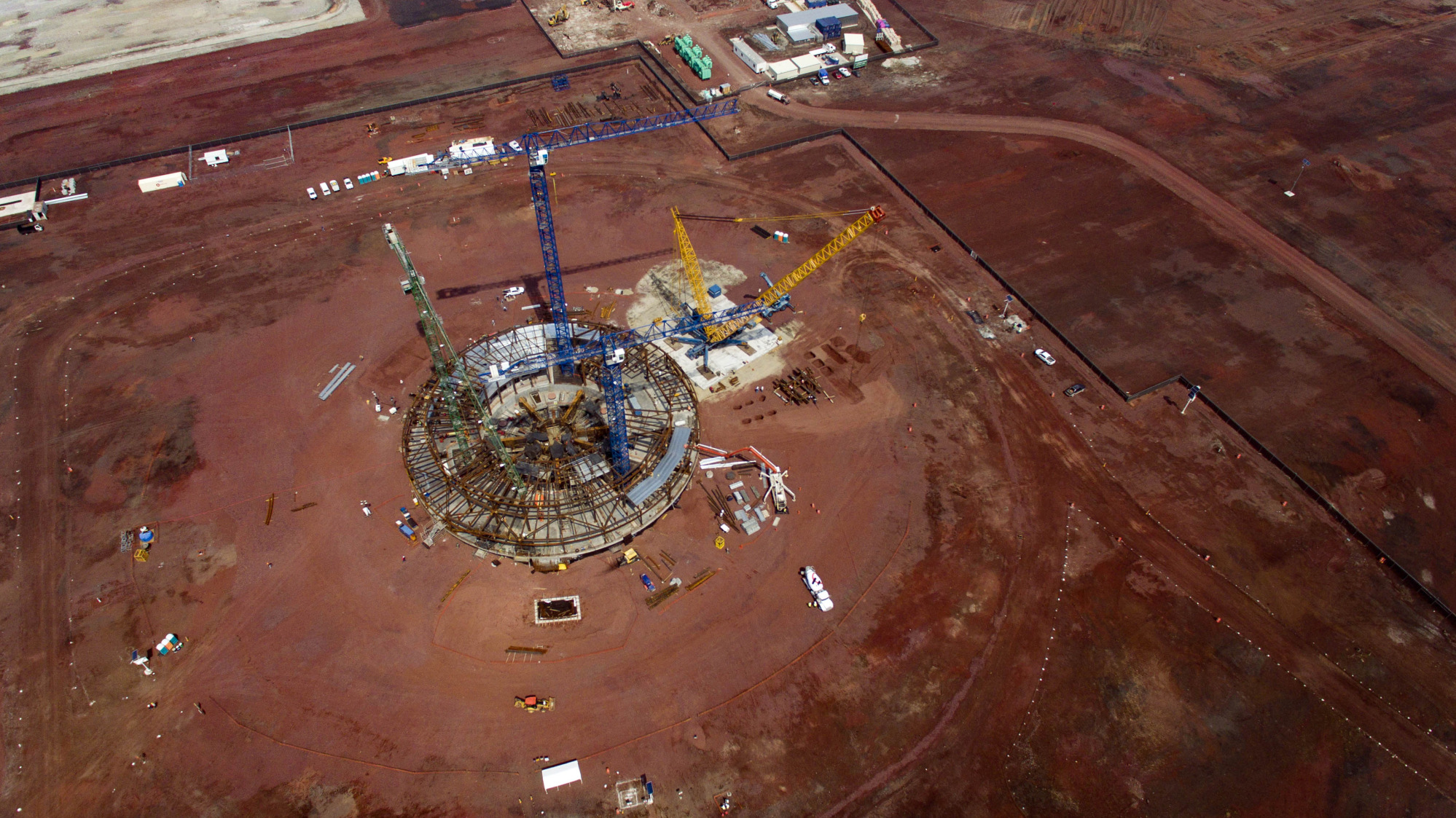 Our next story is a little closer to home for me. Literally: I live about 20 minutes from Mexico City's current airport. For those who haven't heard, the government is constructing a new airport just outside the city, set to be completed in 2020. When finished, it will be the biggest and most advanced airport in North America.
International readers (read: gringos) will probably be surprised by that. Mexico definitely has an unfounded stereotype for being behind the times and having terrible quality of life. Having spent a decade in the States and a decade in Canada before moving here, Mexico is easily my favorite place to live, but that could the topic of a whole other post. The point is that we're constructing a world-class airport which will give a huge boost to the economy and attract foreign business. It will also be an international symbol of Mexican innovation and success, which is a pretty shallow reason for wanting it built, but I admit it plays into my viewpoint.
Unfortunately, our presidential frontrunner, the populist communist Andrés Manuel López Obrador, wants to scrap it. We've basically known for months that AMLO's victory is guaranteed, which doesn't bode well for the new airport. In case you don't follow Mexican politics, AMLO is batshit. In the last debate, one of the other candidates insisted on bringing back the Medieval practices of chopping of thieves' hands, and AMLO still came off as by far the crazy one.
The thing is that Mexico goes by the popular vote system that all my liberal gringo friends suddenly want the States to use. That means the entire presidential race is based on appealing to Estado de Mexico, a small state surrounding Mexico City. With a population of over 16 million, this tiny rural area has half the population of Canada, 10% of the total population of Mexico, twice the population of Mexico City, and more people than the 10 lowest-population Mexican states combined.
The system is problematic for a number of reasons. For example, ethnic minorities like the Maya and Nahuatl are concentrated in low-population states like Oaxaca and Campeche, so they essentially have no voice. Cartel-ravaged states like Sonora and Chihuahua are also low-population. One of AMLO's popular propositions has been to cut back on the war with Narcos. Residents of Estado de Mexico benefit from spending less money protecting the northern states, and said northern states don't really get a say, either.
Let's get back to our main story, though. Estado de Mexico is a poor state, and lies in stark contrast to its rich neighbor, Mexico City. Many residents of Estado de Mexico have never been on a plane before. Scrapping the project plays well there because, as AMLO claims, the new airport will only benefit the rich, and the budget to build it should be spent on projects that benefit the poor.
It's definitely a conflict of interest for me, since I would definitely use the new airport. That said, I think AMLO is oversimplifying it. Even if only middle to upper class citizens actually use it, the benefits of a project like this trickle down to everyone. What's good for the economy, what's good for business, and what's good for foreign investment, is good for everyone.
Not to throw too much shade at Estado de Mexico, but I think this is a decision being made out of spite. AMLO hasn't really made it clear how he would use the extra money, not to mention reversing the project now will cost a large portion of what it took to build in the first place. Sometimes it feels people are more interested in other people not getting something than what they themselves might get out of the deal.
This leads directly into our next story.
SpaceX Continues to Be Awesome, Nobody Can Stop Them
This post is already longer than intended so I'll keep this final story short and sweet. If you're not excited about SpaceX's increasingly reusable, increasingly cost-effective spacecraft, you should be.
The applications go way beyond putting people on Mars, although that is of course one goal. I'm particularly excited about travel. A rocket that blasts straight up, hangs in orbit while the Earth rotates beneath it, then falls back down and lands could make the trip from California to China in about twenty minutes.
That's exciting, except maybe if you're poor. Traveling like this will definitely cost a premium–at first. Most of us will still be standing in line in airport security while smug billionaires jaunt across the world in the time it takes us find our luggage. If governments decide to support or invest in this technology, it might be hard for the common man to swallow.
Don't fall into this trap. Like I discussed in the last story, you'd only be hurting yourself by protesting these developments. Although Elon Musk has shown he is willing to take a hit to his own finances to complete his projects, technology iterates far faster when it makes a profit. The sooner billionaires can buy tickets for these rocket jumps, the sooner corporations will dedicate resources to making them more affordable, the sooner millionaires, then hundred-thousandaires, then everyone will be able to afford these trips.
There are two sides to this issue, and one is the side of progress. Don't be on the other side.